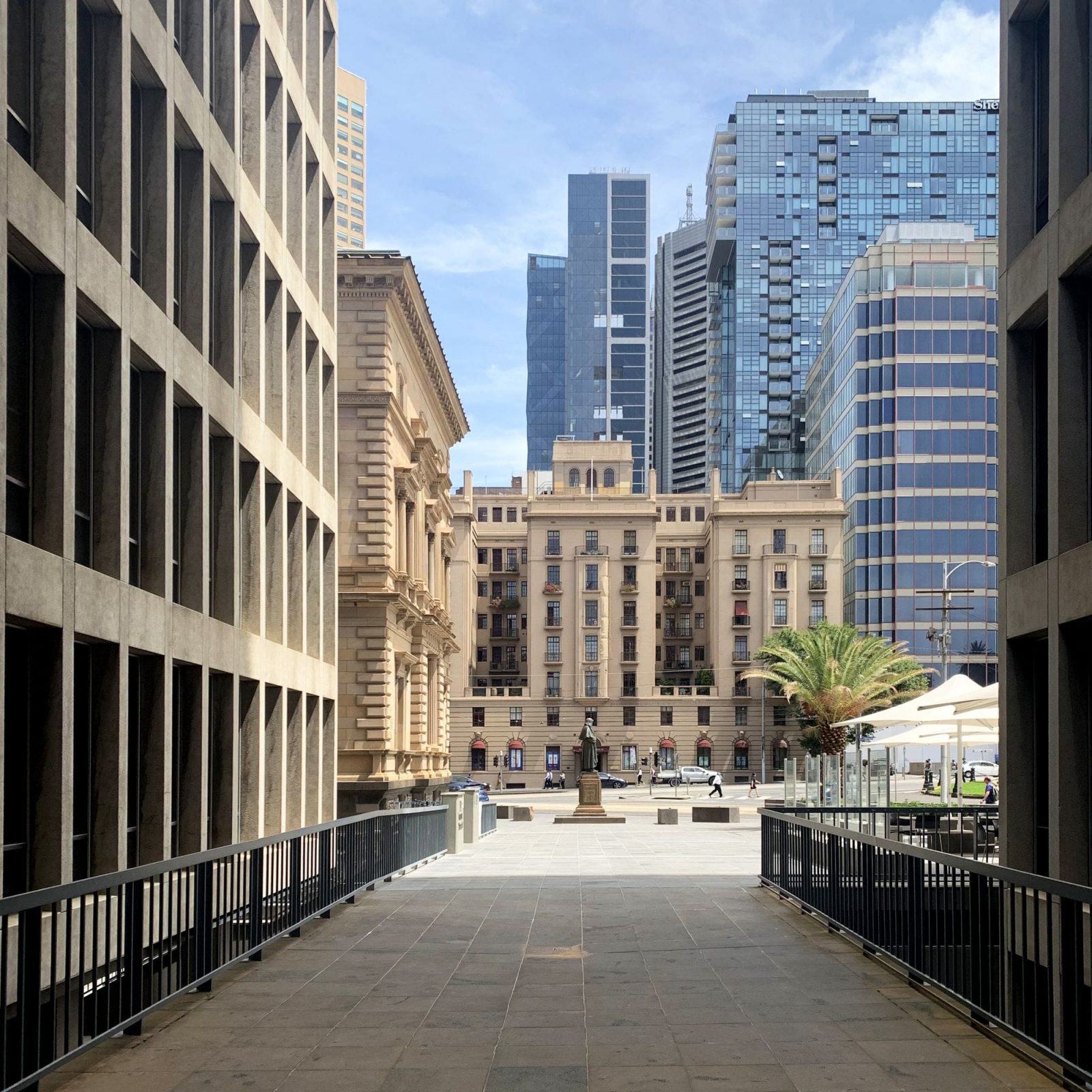 2020 Open House Melbourne Program Update
Posted Sat 2nd May 2020 | Brianna Carroll
Like many of our friends in the creative industries and like-minded cultural organisations, we are making dramatic adjustments to the way we deliver our program this year. While we will not be able to open the physical doors to some of the city's most significant buildings, we will be unlocking the incredible enthusiasm, creativity and knowledge of many of our partners, buildings hosts and architects, who support us year-on-year.
2020 will be a time for reflection, for contemplation, and for reimagining our city. It is an opportunity to ensure that the next generation of construction and of protection of our built environment centres around good design principles – providing long term financial value, protection of our precious environment, supportive of our needs, whilst creating inspiring and cherished spaces for us all to work and live in. Good design always needs to be an intrinsic part of all our built environment decisions.
In response to the ongoing COVID-19 pandemic and the precautionary measures advised by local and global health authorities, Open House Melbourne has made the pro-active decision to shift the Melbourne 2020 Weekend and July program online. The Open House Melbourne 2020 program will engage audiences in web-based architectural and design focused events leading up to a hive of online activity during the Open House Weekend, 25 + 26 July. The program will be accessible anywhere, by anyone with an internet connection and the majority of events will be available free of charge.
A predominately digital event supports a responsive, accessible, inspiring and enjoyable program attune to our communities' current experience. A predominantly digital Open House provides a unique opportunity to do things differently; to innovate and engage with new collaborators and reach new audiences from not only across Melbourne and Victoria but around the world. It is a wonderful opportunity to celebrate one of the world's most liveable cities.
2019 ANNUAL REPORT
2019 was another bumper year for Open House! We delivered three major public programs, ran 53 tours, facilitated 17 public discussions, supported 4 exhibitions, produced 4 workshops, hosted 3 screenings and opened 227 buildings in Melbourne and regional Victoria. With a total 2019 attendance of 113,485 we continue to build a groundswell of interest in critical issues about our built environment. You can read all about this and more in our Annual report.
EXECUTIVE DIRECTOR UPDATE
As you know, late last year Emma Telfer stepped down as Executive Director of Open House Melbourne but continues her relationship as our newest board member. This change of circumstance was seen as an opportunity to undertake an in-depth and global search for a new Executive Director, whilst also allowing the board to set the foundations for a number of new strategic directions. Open House President, Tim Leslie, stepped in as Acting Executive Director in January 2020 and has commenced implementing these new directions.
In March, the COVID-19 pandemic began to directly and rapidly impact our organisation. As a result the Board has responded quickly to provide additional support and skills to our leadership group to help navigate this crisis. We have brought Alison Cleary, Open House Board Secretary to work in tandem with Tim Leslie in a shared Executive Director role. Both have agreed to work on reduced hours to assist the organisation financially whilst continuing to provide their expertise. This solution provides the leadership team a greater diversity of skills during this period of upheaval and ensures leadership resilience in case of illness or isolation
Alison's focus is Executive Director – Operations, and Tim's focus is Executive Director – Engagement during the next few months.
Our process for engaging a permanent Executive Director has continued. We are excited to announce that we are currently interviewing our leading candidates. We have been delighted with the quality of candidates across the board and look forward to welcoming a new Executive Director to continue our goal to improve the world through good design.
STAY TUNED
As well as working to transform this year's Open House Melbourne to an online happening, we have been working hard behind the scenes on where we want Open House Melbourne to be in the years to come. We're not quite ready to announce it, but wanted to let you know that we are getting excited about finally bringing to life ideas that have been bubbling along for a few years now.
We'll tell you more in our next e-newsletter but rest assured we will be continuing the work of Open House as Victoria's premier organisation for public engagement with design in the built environment, with the goal of advocating for, and supporting, a better, more sustainable, future for all. Watch this space.