Add to Itinerary
Arup Melbourne
Designed by HASSELL in partnership with Arup, the three-level office embodies the principles of sustainability, wellness, connectivity and flexibility.
Numerous elements were integrated into our design to achieve high sustainability and wellness ratings. The Arup tenancy has been awarded Platinum WELL certification and 6 star Green Star Interiors and 5 star NABERS Energy. The base building (One Melbourne Quarter) has achieved a 6 star Green Star Design and As-Built rating, and in operation is targeting a 5 star NABERS Office Energy Base Building rating with an aspiration for 5.5 stars in addition to a 4 star Whole Building NABERS Water rating in operation.
Photos: External by Arup, Internal by Earl Carter
VIRTUAL
TOUR
Level 2 of the award-winning Arup workplace at Melbourne Quarter.
The workplace design enhances knowledge sharing and collaboration through connectivity, and fosters the principles of Activity Based Working in adopting a variety of different styles of work settings including dedicated project team and interactive digital review spaces, and flexible break out spaces.
Following the design philosophy, we created a unifying space which is permeable and easily accessible for our people and clients, promoting connectivity and collaboration, as well as the sharing and testing of ideas using emerging technologies.
Specialty labs including SoundLab and Light Lab allow clients to see, hear and experience our collaborative designs before they are built.
During 2019, developing our in-house 'Facilities Management' Digital Twin was a core focus, which can be explored as part of our Open House Digital Content.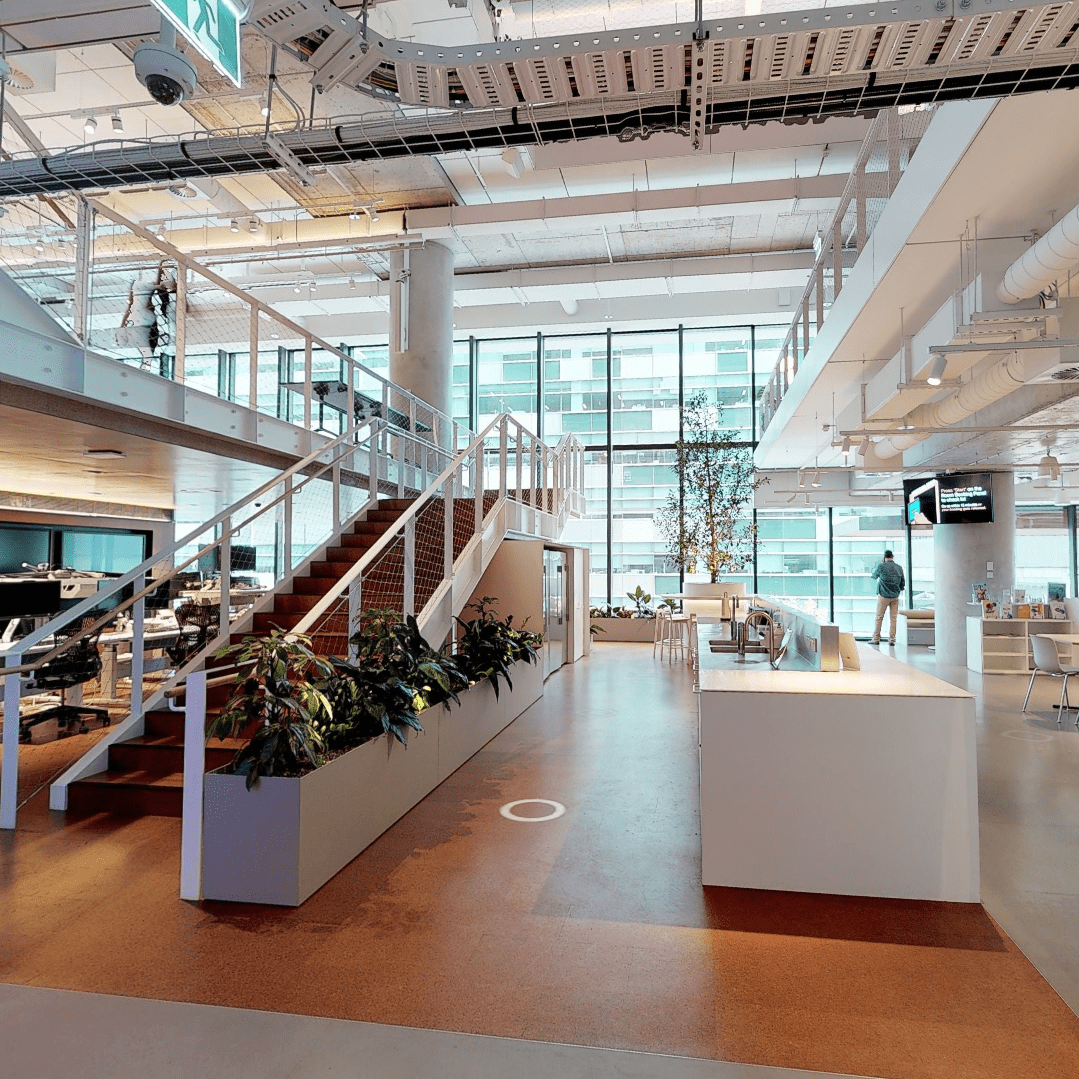 MORE VIRTUAL TOURS
Explore Level 1 and Level 2 of Arup's workplace, as well as the Skypark and SoundLab, Arup's Acoustic sound simulation space. Level 1 and Level 2 under construction has also been provided to give you an idea what the 'bare bones' of the building looked like before we moved in.
WATCH
NOW
Get a glimpse of workplace life at Arup Melbourne, located in One Melbourne Quarter.
WHAT'S ON
VIRTUAL TOURS
FREE, no bookings required
Tour the exceptional Arup Melbourne building, from moments during construction to the completed SoundLab and Sky Park, learn about how it came to be.
Tour below.