Add to Itinerary
Bunjil Place
Architect: fjmt, 2017.
---
Bunjil Place is the civic and cultural heart of Melbourne's South East designed by Francis-Jones Morehen Thorp (fjmt). Since opening in late 2017, the City of Casey's multi-award winning precinct has welcomed more than 3.7 million visitors.
Fjmt describes Bunjil Place as 'an example of a new form of community and civic building. It is not a single use or single facility that tends to divide and separate a community by interest, education or culture, but an inclusive hybrid form of public building, reflecting and embracing our diversity.'
Bringing together a library, performance theatre, multi-purpose black box studio, regional gallery, function centre, civic offices and a public gathering space, it is a flexible and experimental space for events, lectures, debate, work, collaboration and celebration. Above all perhaps, it is a place where all of this overlaps and interconnects and at the centre is the interconnecting fluid form of the foyer gathering space, a nonhierarchical space that unifies the complex.
The $125m precinct is the City of Casey's home of arts and entertainment and is one of the most ambitious projects undertaken by a local government.
Photos: John Gollings.
WATCH
THE DESIGN
The design of Bunjil Place (or Casey's Cultural Precinct at the time) was selected from a design competition ran by the City of Casey. Watch the original winning submission from design architects FJMT below.
OPEN
KIDS
Download this fun activity on Bunjil Place for kids and families to enjoy.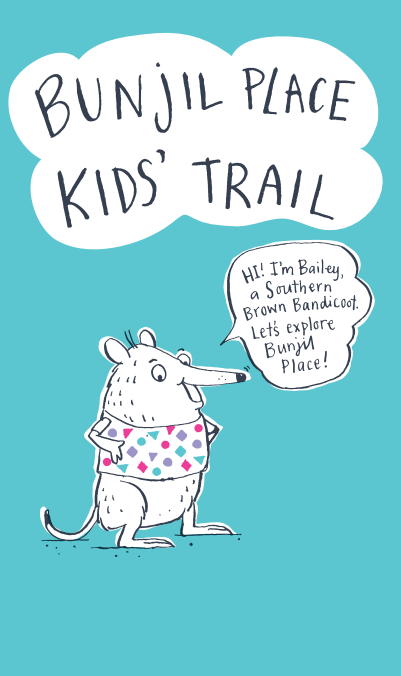 DISCOVER
MORE
Visit Bunjil Place's Open House page for more videos and ways to learn more about the design of this iconic building.
WHAT'S ON
WATCH
Hear from FJMT's lead architects as they describe their design process and influences when it came to designing Bunjil Place. Watch below.