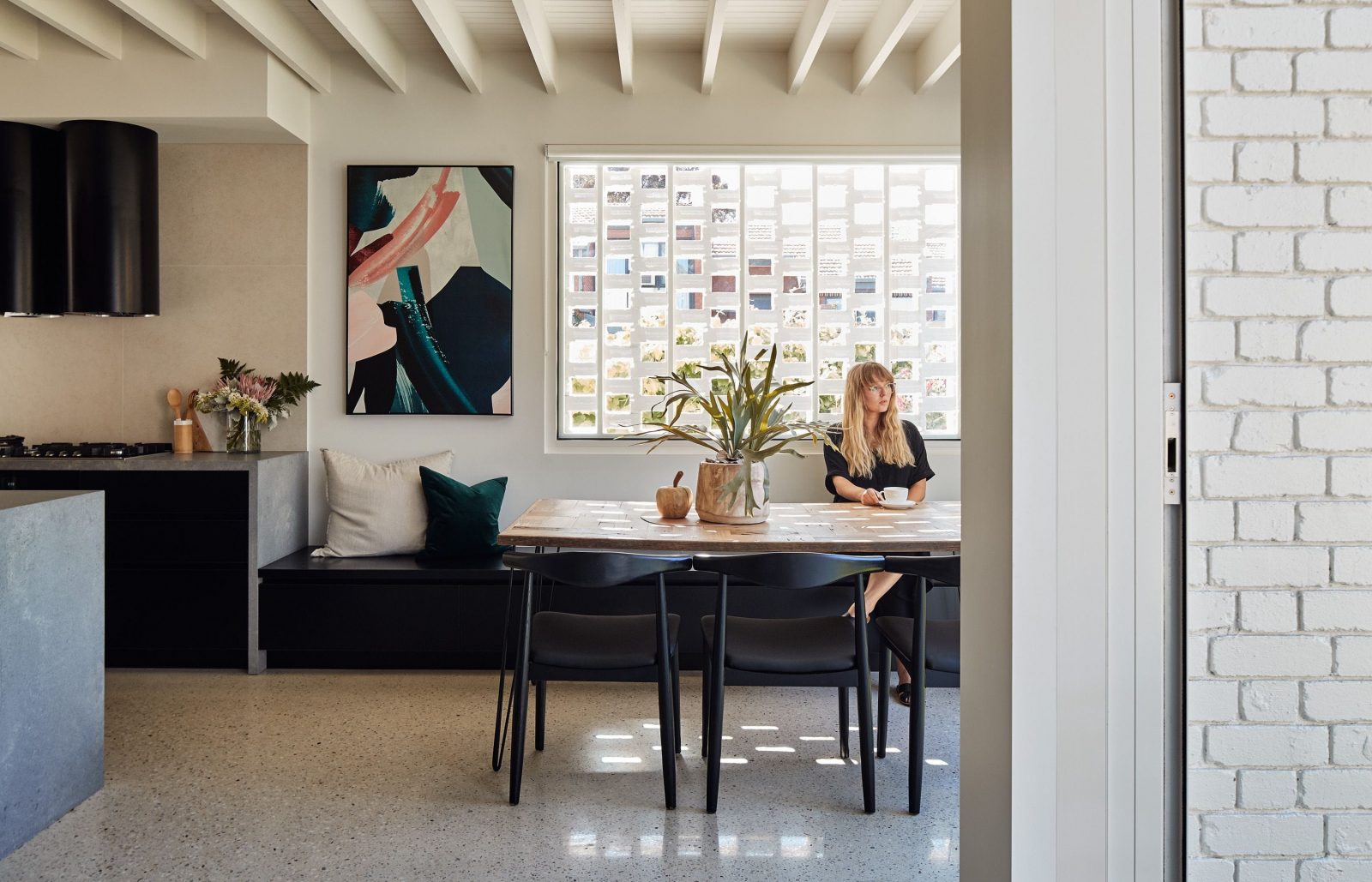 Add to Itinerary
Cascade House
Architect: Atelier Red+Black, 2019
Cascade House is an alteration & addition to a semi-detached home built during WWII. These homes were austere and compact but with joyful, art-deco details and a generous garden.
Cascade House taps into this hidden exuberance – exhibiting it inside & out – with an ethos of 'just enough' in our era of supersized suburban homes.
As immigrants, the project is shaped by the owners' cultural background which is steeped in brick architecture. Brick has the rare ability as a material to be skin, screen, thermal mass, ornamental and monumental. Thus, it is celebrated in the design of the new addition.
The project allowed the exploration of a bigger conversation – how to change the typical suburban approach to a brief. Too often we are asked "How much space can we get?". We wanted to flip that on its head with "How much space does a family really need?". By changing the question, we ended up with a built volume nearly 70% smaller than ResCode standards. This approach was informed by the original home. Built during the second world war- at a time of material shortage – it was austere with only 4 rooms in total. Along with a large backyard, this was considered adequate for a typical family. In some sense, it was an original tiny house. However the home had flashes of exuberance. We wanted to extract these hidden moments of joy and bring them outside.
The end result is a home where the spaces are modestly scaled but possess a richness in detail that conjures delight and provides a joyful backdrop to family life.
Photos: Peter Bennetts
WATCH
MICHAEL SMITH + SONIA SARANGI, ATELIER RED+ BLACK ARCHITECTS
The architects of Cascade House introduce you to this unique residence. Presented by RealEstate.com.au and Mini.
WHAT'S ON
LIVE DIGITAL TOUR
25 July 2020
1pm – 1.20pm
FREE, no bookings required
Join Sonia Sarangi, from architecture practice Atelier Red+Black, as she takes you on live video walkthroughs of Cascade House, highlighting key features along the way. You'll also have the opportunity for a Q&A with Architect in these sessions.
---
MISSED IT?
Catch up and watch below.