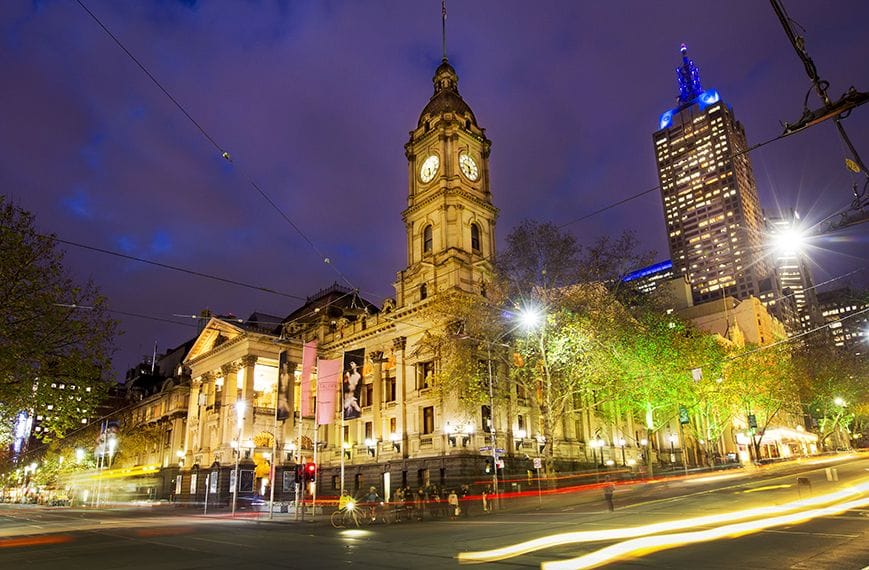 Add to Itinerary
Melbourne Town Hall and Offices
Architect: Reed and Barnes 1870, 1887,1925
Architects Reed and Barnes won a competition for its design, and the firm was also responsible for later additions in 1887. These additions included Prince Alfred Tower (1869), the temple-like portico (1887), and the extension along Collins Street (1925). The exterior façade is made from Tasmanian freestone and sits above a rusticated bluestone plinth. The clock tower houses clocks donated by the son of Melbourne's first Mayor, Henry Condell. Brass statues of a sheep (wool), a bull (boiled down from fat for candles and soap), a whale (oil and bone), and a ship (transportation of exports) represent the strengths and wealth creators of Melbourne in the early 1840s.
Photo: Courtesy of City of Melbourne
WHATS ON
VIRTUAL TOUR
Take yourself on a virtual tour of Melbourne's most iconic Town Hall.