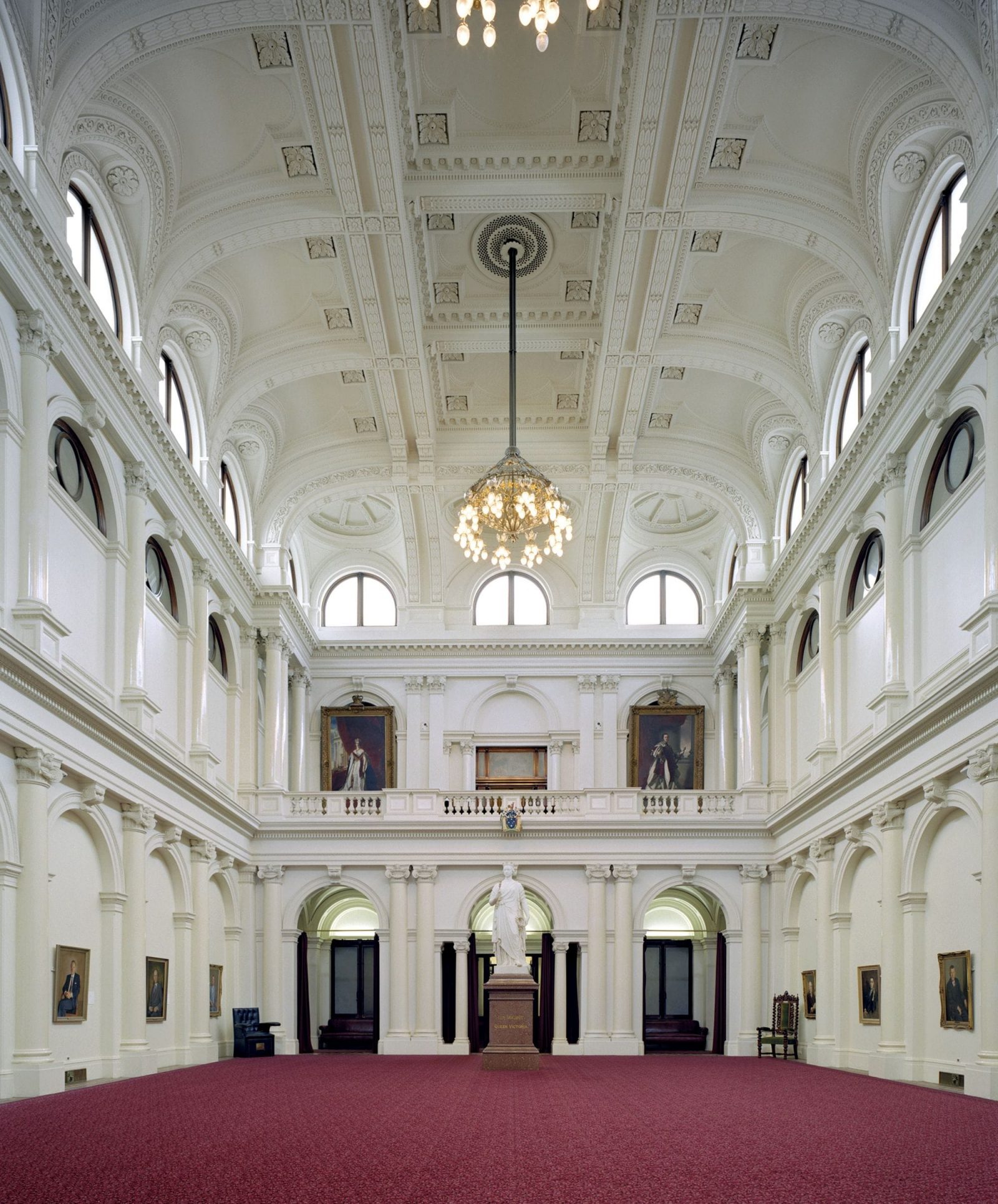 Add to Itinerary
Parliament House
Architect: Peter Kerr & John George Knight, 1855
---
Parliament House is the home of Victoria's State Parliament, and one of Melbourne's most iconic buildings. Join the Parliamentary tours team for a series of behind the scenes glimpses above, below and inside Parliament House. During the Open House Melbourne weekend, you'll see where your Members work, take a tour of the Parliamentary Press Gallery and learn how Parliament is broadcast online, get a first-hand look at the inner workings of the grand chandelier in Queen's Hall and visit the roof of Parliament House for one of the best views of Melbourne and beyond.
WATCH
PETER ELLIOTT in conversation, Parliament House Members Annexe – now with Auslan Interpretation
EXPLORE
Explore the historic Members' offices.
Get to know the story behind Parliament House's grand chandeliers.
Go behind the scenes into the Press Gallery.
Discover what's involved in restoring and preserving this architectural gem.
WHAT'S ON
ONLINE TOURS
Saturday 25 + Sunday 26 July 2020
10am, 2pm
FREE, no bookings required
Accessibility: Auslan Interpretation
---
MISSED IT?
Catch up and watch below.