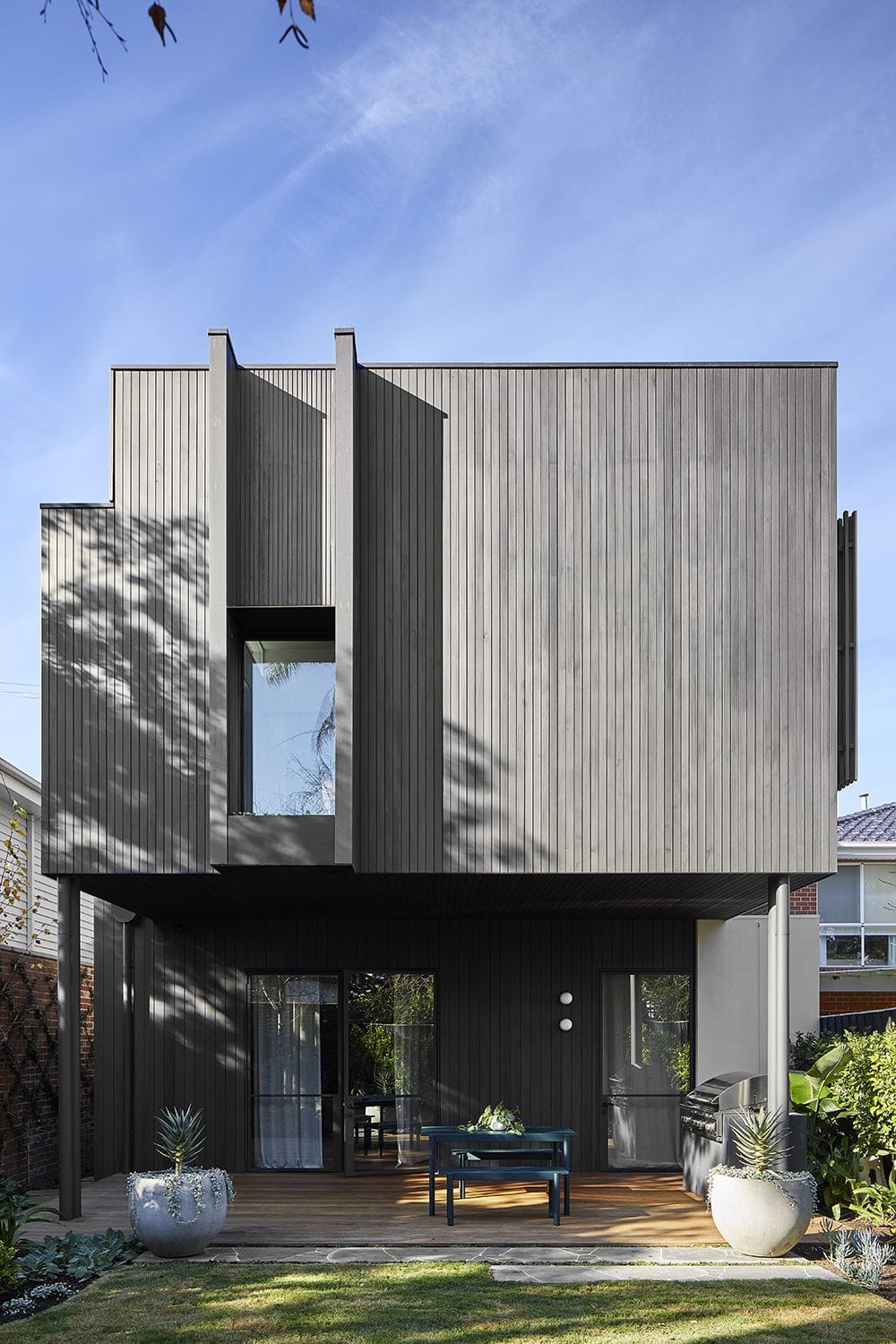 Add to Itinerary
Screen House
Architect: ZGA Studio; Interior Design;  SR&O, 2017
---
This is a residential conversion of an existing house in Malvern – with a clear demarcation between the 'original' front of the house, and the 'modern' two-storey addition.
This is a dialogue between the architect and interior designer on the evolution and approach to the contemporary renovation of this house in Malvern. The existing house is pretty in white and brick, while the two-storey addition sits quietly back from the street in contemporary grey cladding. Inward-looking, the views are carefully screened to create privacy and a rich inner world for this family home. A private garden frames the outlook at ground floor. Inside the spaces are beautifully crafted and presented – the hero of the house.
TOUR + Q&A
RECORDED LIVE: SUNDAY 26 JULY 2020
WATCH
SCREEN HOUSE x THE DESIGN EMOTIVE for Open House Melbourne
An introduction to the Screen House with Architect Zoe Geyer from ZGA Studio and Interior Designer Sarah Reid from SR&O.
WHAT'S ON
LIVE TOUR
Sunday 26 July 2020
1.30pm, 60 minutes
FREE, no bookings required
A dialogue between Architect Zoe Geyer of ZGA Studio and Interior Designer Sarah Reid of SR&O on contemporary alterations and additions to this house in Malvern. A live Q&A session will follow.
---
MISSED IT?
Catch up and watch below.