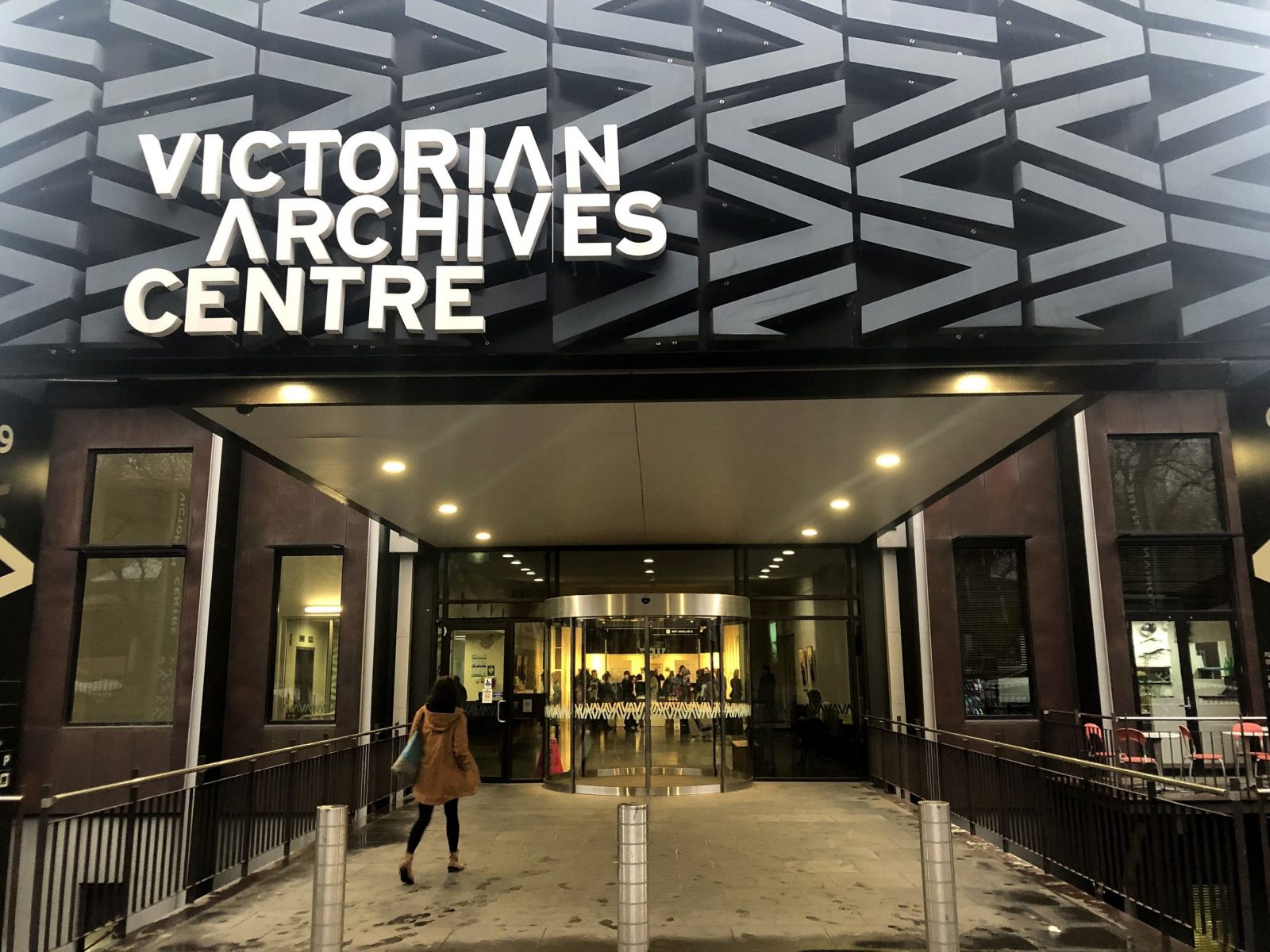 Add to Itinerary
Victorian Archives Centre
The Victorian Archives Centre holds Colonial, State and Commonwealth Government records in the collections of Public Record Office Victoria and the Victorian regional office of National Archives of Australia.
Over 100 kilometres of significant government records dating back to 1836 are preserved in a carefully maintained dust-free and climate-controlled environment. These records include original building plans for some of Melbourne's most iconic buildings such as the Supreme Court, Pentridge Gaol and Parliament House.
During Open House Melbourne, a special archival tour will reveal the range and depth of records in the archives that document the built heritage of the city and its suburbs and the stories of the people whose lives are intimately connected with them. We'll take you through the public reading room, down the lifts, through the "Get Smart" doors and into the cool climate of our air-conditioned repository – but you won't need to reach for your overcoat, because this time it's virtual! You'll learn about how records are selected, stored and preserved, plus see maps and plans of buildings and locations being featured in this weekend's Open House program.
We also have an Auslan tour available, and your hosts will be available for a Q&A afterwards!
Photo: Tara Oldfield and Natasha Cantwell, Public Record Office Victoria
WHAT'S ON
VIDEO TOUR + Q&A
Saturday 25 July 2020
9am, 30 minutes
FREE, no bookings required
Watch the video tours for the Victorian Archives Centre below, and join Public Record Office Victoria for a Q&A on Facebook afterwards. Available in English (with captions) and Auslan.
---
MISSED IT?
Catch up below or see the written Q&A on Facebook