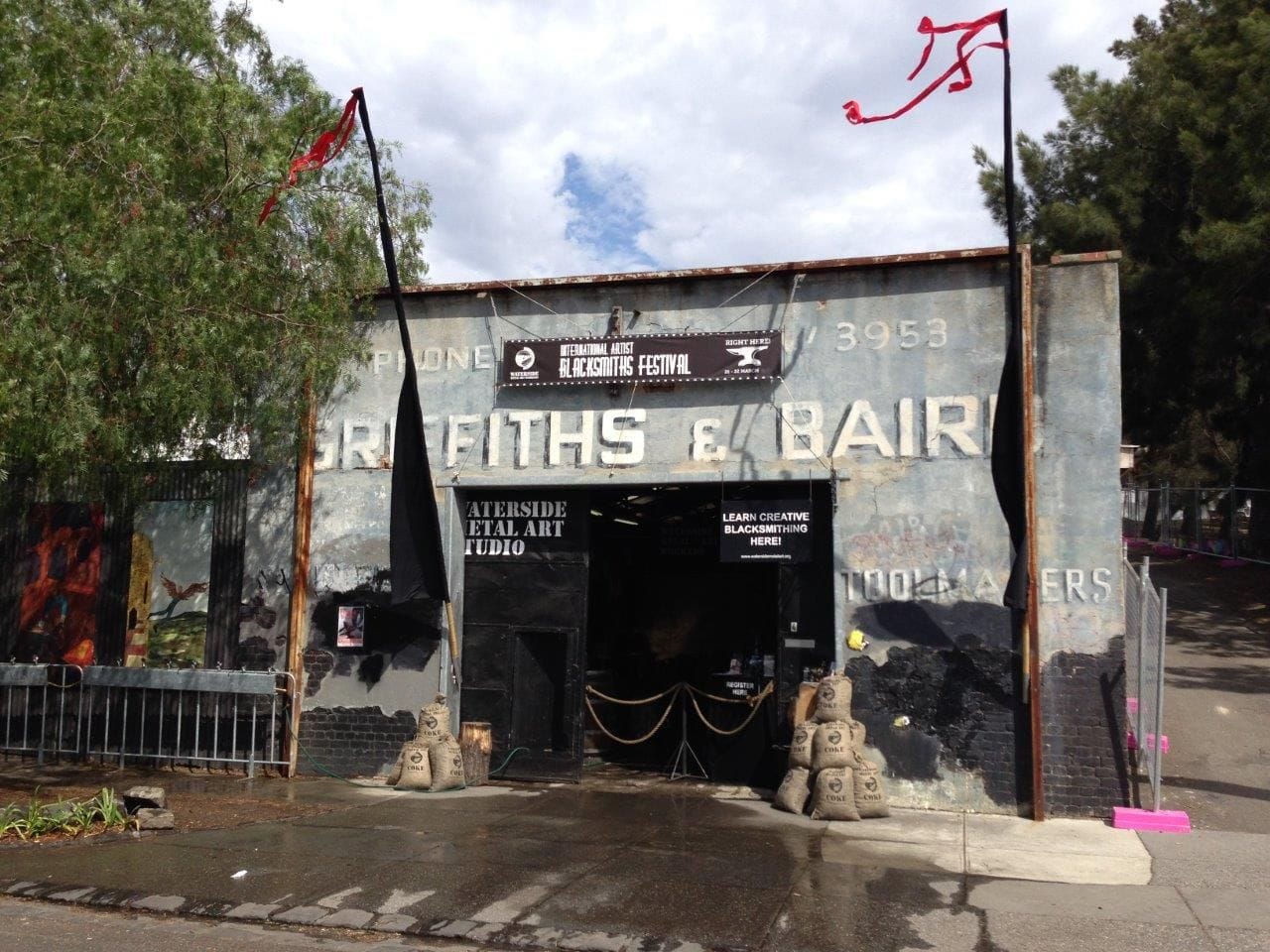 Add to Itinerary
Waterside Metal Art Studio
Architect: Unknown, 1872
---
The building hosting Waterside Metal Art studio forms one of the few remaining structures of the Henderson House complex. This extensive quadrangle complex was built by Samuel Henderson in 1872-73 and included the estate home, a factory for ham curing and the studio building, which was originally used as a piggery.
Waterside Metal Art Studio occupies a heritage-listed building located on the banks of the Maribyrnong River. The studio operates as a working blacksmith forge and teaching facility with a total of 11 independent working stations comprising coke-fired forges, anvils and associated tooling/equipment. Established in 2011, the studio has grown to become one of the few remaining working blacksmith forges in Australia. The studio also supports and forms the locus point for the biennial Blacksmiths Festival which is held on the riverbank outside the studio. 
WATCH
This is a great little promo video showing some action taking place at one of Waterside's Module 1 courses. Thanks to all our wonderful instructors and students for letting the videographer in to document the scene. If you've been thinking of coming down and getting into some firey forge action at Waterside, may this video tip you over the edge! 🙂 Big thanks to #maribyrnongcitycouncil and the #togetherapart2020 arts funding support programme and Dennis Murphy Visuals in Footscray for taking the video and his most excellent post-production.

Posted by Waterside Metal Art Studio on Thursday, 23 July 2020
WHATS ON
LIVE STREAM
Saturday 25th July 2020
1.30pm – 2pm
2.30 – 3pm
FREE, no bookings required
On Saturday 25th July, Waterside will be running artist blacksmithing examples live-streamed to the public via Facebook.