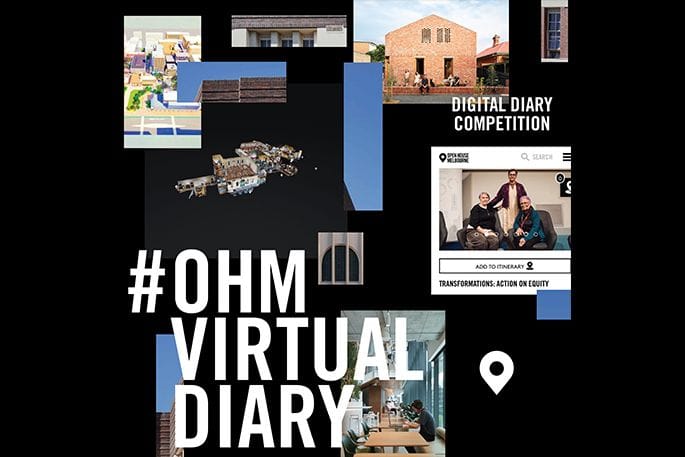 Add to Itinerary
#OHMVirtualDiary Competition
Just like our program, this year's #OpenHouseMelb2020 photo competition will break the conventional mould we've used before.
This year, we want to see #YourVirtualCity come to life for your chance to win a beautifully framed hand-illustrated Melbourne Map art print from the Melbourne Map Company and framed by Frames Now.
HOW TO ENTER:
Snap pics of your virtual weekend
Share them in a Facebook album, Instagram carousel, Instagram Stories or on Twitter.
Tag @openhousemelb #OHMVirtualDiary during 25 – 28 July
Make sure your account is 'public' so we can see and share your photos.
We'll announce the winner Friday 31 July 2020
WHAT CAN YOU SHARE?
All your #OpenHouseMelb2020 activity! Attending a Live Q&A? Take a screenshot! Taking a virtual tour on the couch with your fur-ever friend? Nab a selfie! Tuning into a heritage panel with a deluxe cheese board (for one)? Show us what you got! Learn something amazing? Tell us all about it!
We want to hear from you and see how you're exploring your virtual city.
THE MELBOURNE MAP
This year's competition prize is a framed art print of the hand-illustrated Melbourne Map from the Melbourne Map Company. The open edition has been printed on beautiful sovereign silk 200gsm paper sourced from plantation forests.  The print measures 950mm x 695mm, is embossed and comes framed in a gorgeous black sustainable timber frame courtesy of Frames Now.
It is accompanied by  a "Landmarks and Points of Interest" guide and "Can you find?" list – guaranteed to give countless hours of fun as you attempt to locate them all.
The prize has been generously donated by the Melbourne Map Company and Frames Now.
2020 COMPETITION
Piece together your #virtual weekend to win a (framed) piece of Melbourne!